Pro:Centric Direct -Self Practice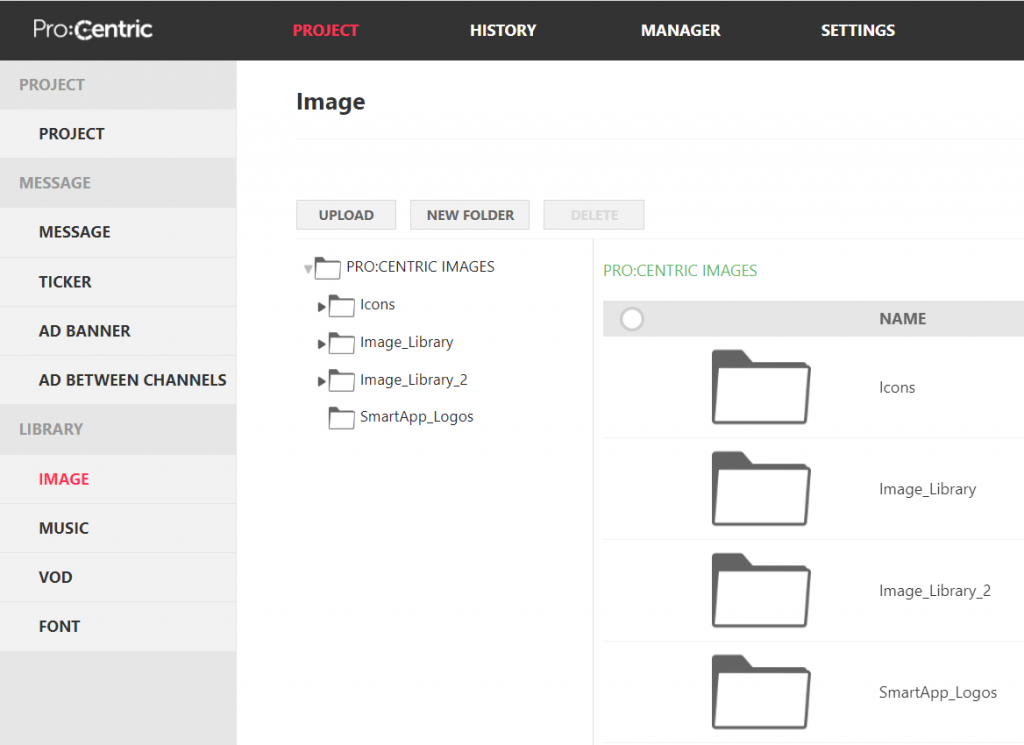 Mission 1: Contents

Upload contents at your server and create new content for special purpose
Move to the Project tab
Under Library, create a new folder with your company name, this will be referred to as your "main" folder
Inside your main folder folder, create a new sub-folder called "logos" upload any logos or pictures that you would like to use for hotel identity
Inside your main folder,create a sub-folder called "Background" upload pictures you would like to use as background for every page.
NOTE: Pictures up to FullHD resolution are supported.
---
Mission 2: Channel Map creation

Schedule Distribute contents to your monitor
Move to the "SETTINGS" tab and then to "CHANNEL MAP"
Create 2 channels adding any information freely, you can choose the type (RF/IP) by yourself

---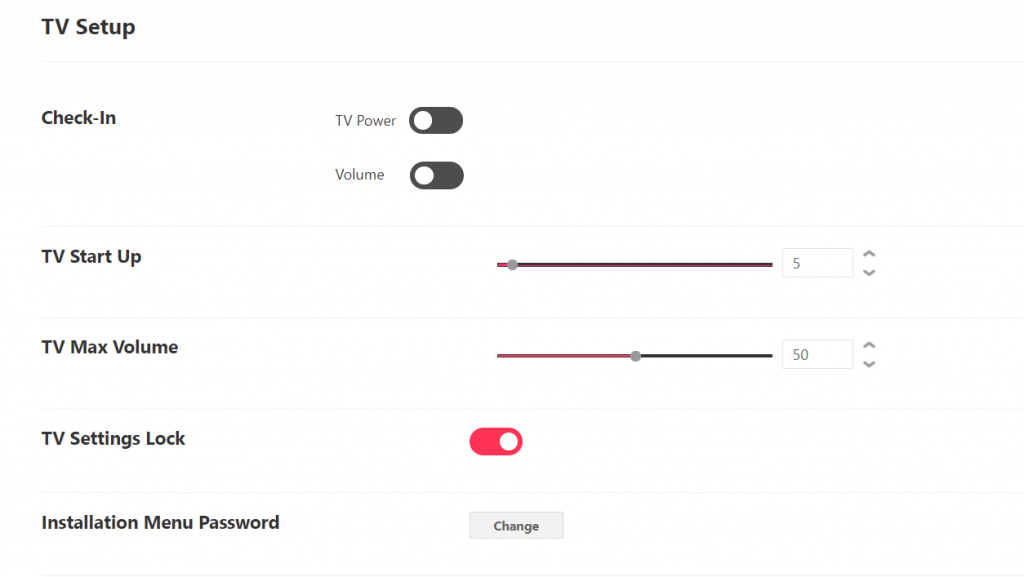 Mission 3-1: TV settings setup – New User

Register a new user for multiple managers
Go to the SETTINGS tab
Under the "TV" sub-menu, go to "TV SETUP"
Set Start Up volume to "5"
Set Max Volume to 50
Enable "TV Settings Lock"
---
Mission 3-2: TV settings setup – Weather

configure Weather Settings
Under the "EXTERNAL SERVICE" sub-menu, go to "WEATHER"
Set the city to "Madrid"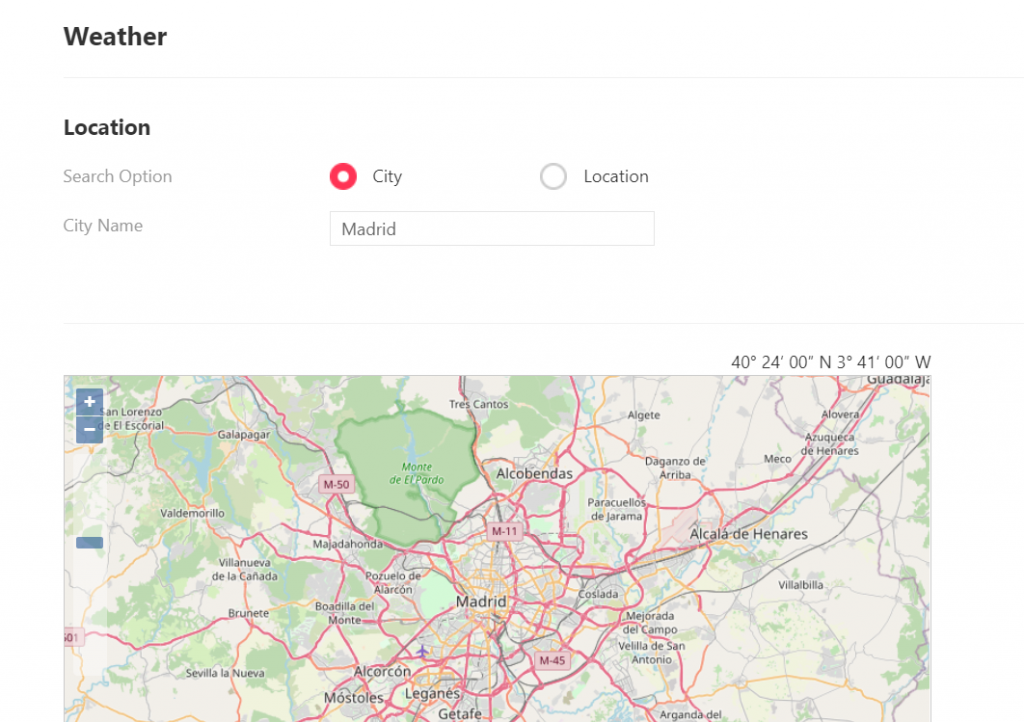 ---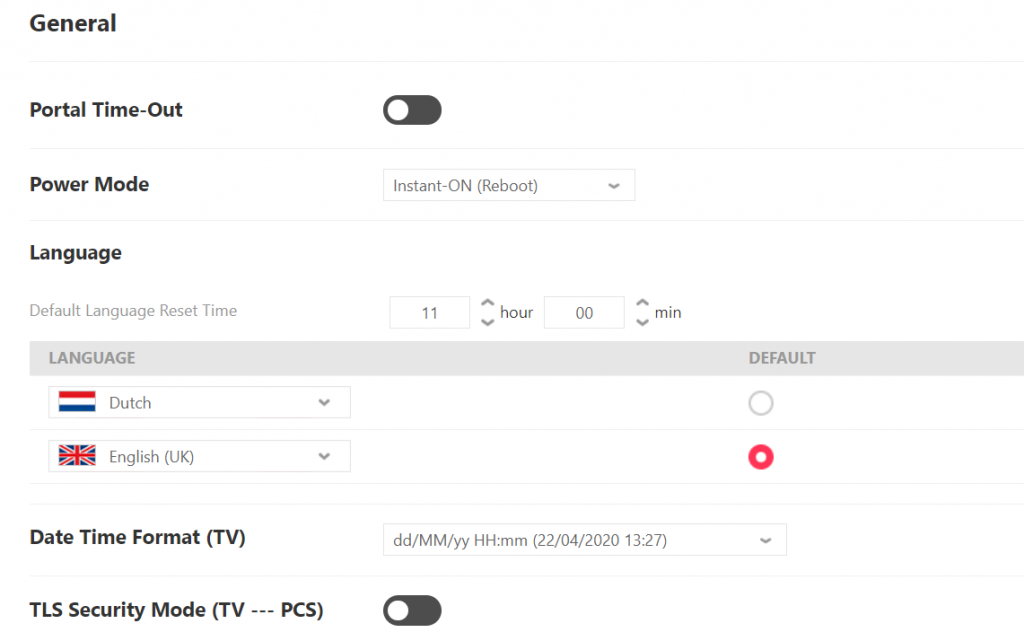 Mission 3-3: TV settings setup – General

General Settings configuration
Go to the SETTINGS tab
Under the "TV" sub-menu, go to "GENERAL"
Set Power Mode to 'Instant-on (Reboot)"
Set main language to English UK and add a second language of your choice
---
Mission 4: Project Editor
Go to the "PROJECT" tab
Create a new project, you may choose any of the provided templates
Time to get creative! Get comfortable with the canvas and widgets
Make sure to use the following widgets: Weather, PIP, Soft AP, Room Number, QR Code
Customize the interface using your uploaded pictures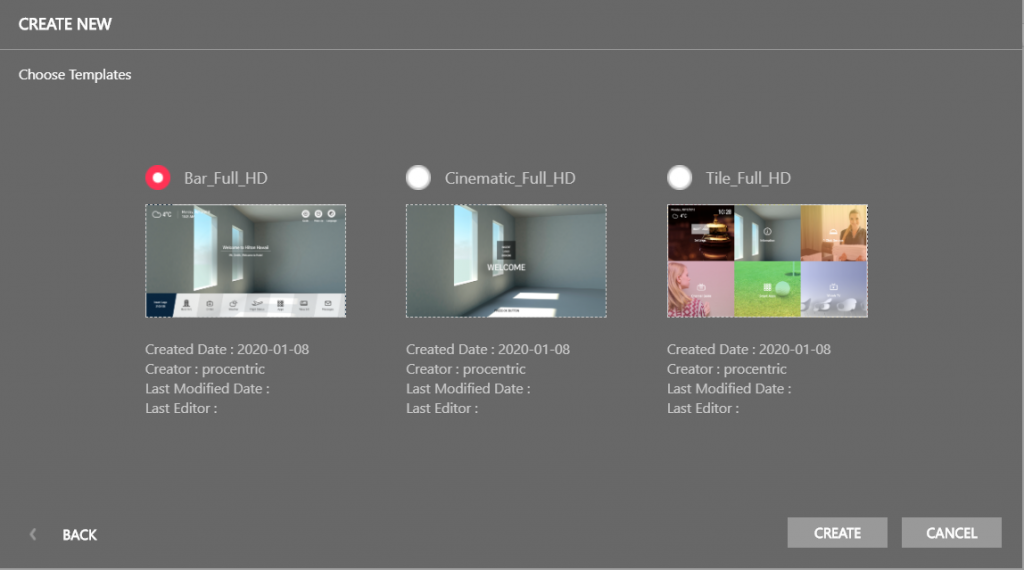 ---
Mission 5: Deploy your project

Set the e-mail alarm service for remote management
Within the Project Editor, save your project
Once you have saved, you may deploy it to the deployment groups as required.
---
You have completed the step 03. Let's move to step 04.
---