LG OLED – Installation and setup – Curved OLED Open Frame
Curved OLED Open Frame
LG's curvable open frame OLEDs give your business the flexibility to create amazing digital displays. Supporting concave and convex curvatures in portrait and landscape orientations.
Beyond its informative features, LG OLED signage delivers unsurpassed advertising effectiveness, redesigning space as a prestige-enhancing landmark with perfect colors and innovative forms.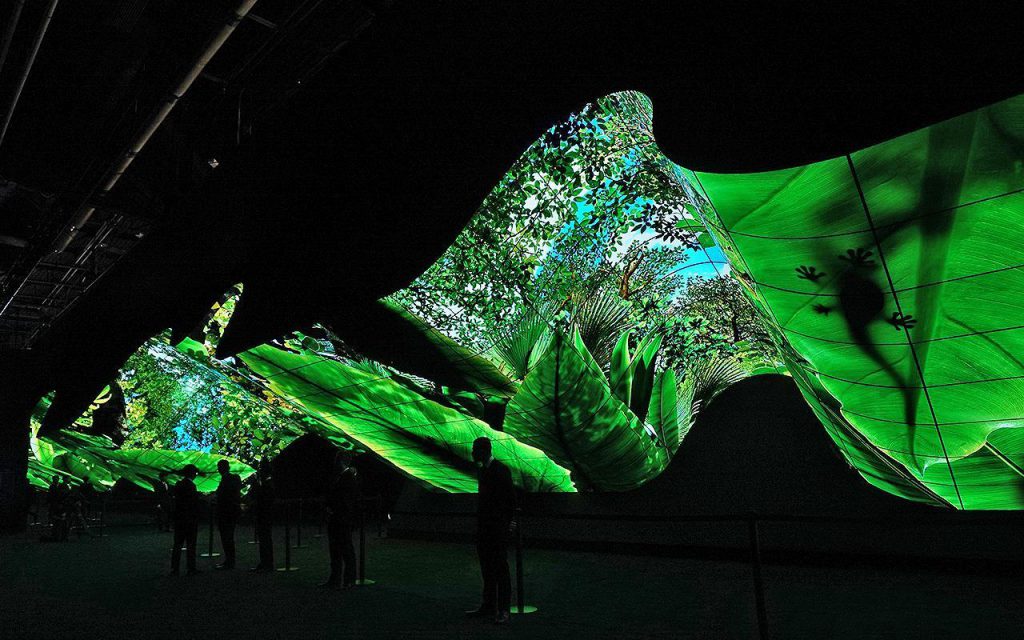 ---
Design flexibility
The 55EF5F series enables a completely new approach for innovative and flexible designs. Its optional "Curvature Calibrator(CC)*" supports the coordination of displays with various convex and concave curvature, depending on the requirements.

PANEL
Screen Size: 55″
Panel Technology: OLED
Aspect Ratio: 16 : 9
Native Resolution: 1,920 x 1,080 (FHD)
Brightness (APL25%, Typ., cd/m²): 400
Brightness (APL100%, Typ., cd/m²): 150
Contrast Ratio: 150,000 : 1
Viewing Angle (H x V): 178 x 178
Life Time (Typ.): 30,000 Hrs
Operation Hours: 18 Hrs / 7 Days (Moving Video Only)
Orientation: Landscape & Portrait
CONNECTIVITY
Input: HDMI, DP, USB 2.0 (2)OutputDP, Audio (Fixed/Off/Variable)
External Control: RS232C In/out, RJ45 In/out, IR In
POWER
Power Supply: 100-240V~, 50/60Hz
Power Type: Built-In Power
Power Consumption (Typ. / Max.): 309 W / 318 W (Based on 8 color bar)
ACCESSORIES
BasicRemote Controller, Power Cord, QSG, IR Receiver, Regulation Book, Phone to RS232C Gender, FFC Cables(220mmx4ea for Connection between Panel and Signage Box), DP Cable, LAN Cable, RS232 Cable(4P-4P), LC Cable(VLC), Tapes, Screws, Shield Cover Ass'y, Tiling Set Fixers, Flex BarsOptionalCurvature Calibrator (ACC-CC-EF5E)
PHYSICAL SPECIFICATION
Bezel Width (T/B/L/R): 0.6 / 0.6 / 6.7 / 6.7 mm (Flat, Off Bezel)
5.0 / 10.6 / 7.6 / 7.6 mm (Flat, On Bezel)
Monitor Dimension (W x H x D): 1,224.9 x 696.2 x 38.0 mm (Head, w/Pem-nut)
1,224.9 x 696.2 x 12.4 mm (Head Only)
Signage Box: 413 x 353 x 57.3 mm
Weight: 6.6 kg (Head) Signage Box: 3.5 kg
Carton Dimensions (W x H x D): 1,350 x 837 x 250 mm
Packed Weight: 17 kg (Head)
ENVIRONMENT CONDITIONS
Operation Temperature: 0°C to 40°COperation Humidity10 % to 80 %
CERTIFICATION
Safety: CB / NRTL
EMC: FCC Class "A" / CE / KC
MEDIA PLAYER COMPATIBILITY
SOFTWARE COMPATIBILITY
Content Management Software: SuperSign CMS
Control and Monitoring Software: SuperSign Control+ / Control
Signage365Care: Yes
---
Installation
---
---