LG OLED – Introduction to OLED Technology
What is OLED?
OLED (Organic Light Emitting Diodes) is a flat light emitting technology, made by placing a series of organic thin films between two conductors. When electrical current is applied, a bright light is emitted. OLEDs are emissive displays that do not require a backlight and so are thinner and more efficient than LCD displays (which do require a white backlight).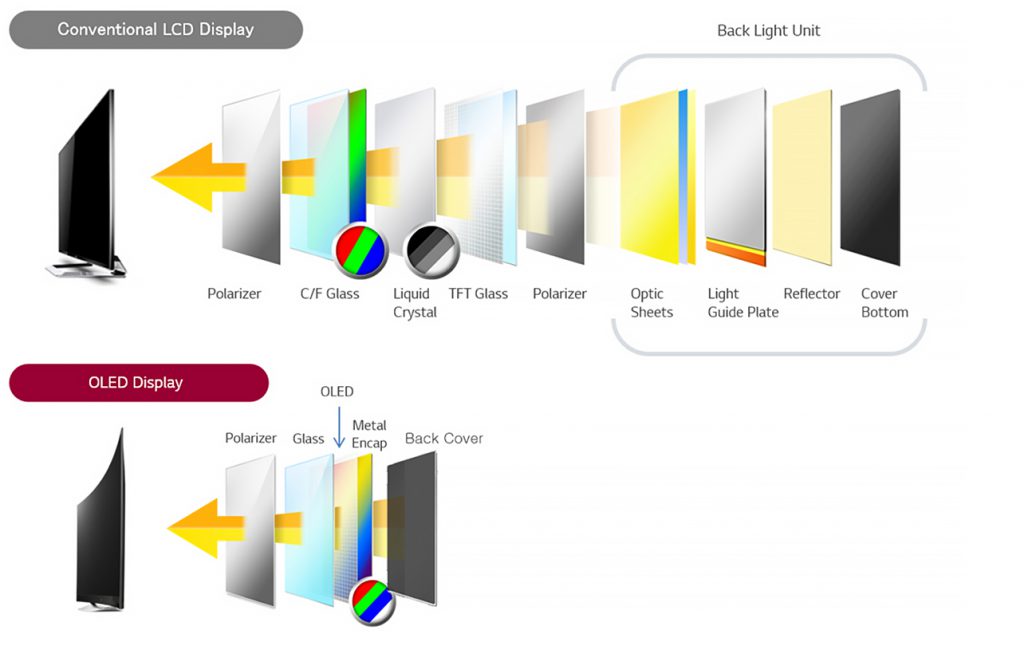 ---
The Self –Emissive OLED Display
· No Back Light Unit : Light leakage free
· No Liquid Crystal Layer : Wide viewing angle, Faster response time
· Simple Structure : Less components, Slim / sleek design

---
Advantages of OLED screens
· Accurate color reproduction
· Infinite contrast
· Increased viewing angle
· Flexible
· Slim
· Curved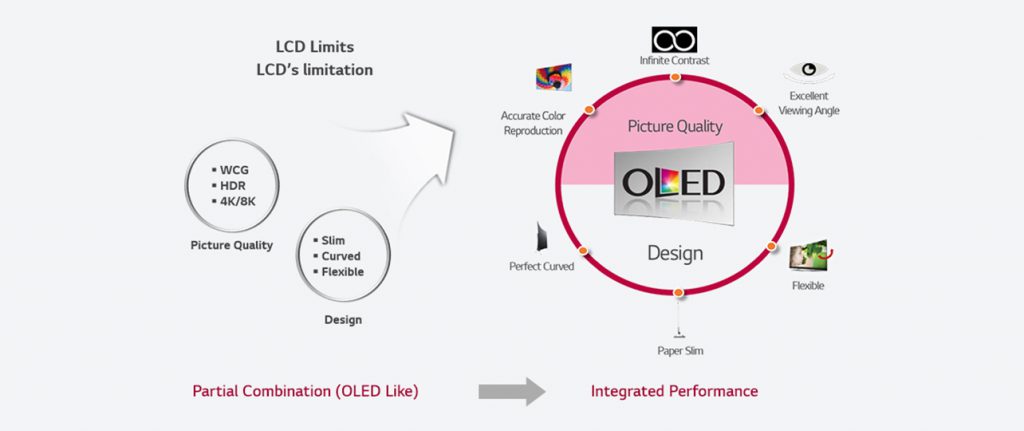 ---
Perfect Black
Self-lightening pixels of OLED produce infinite contrast and perfect black without light leakage.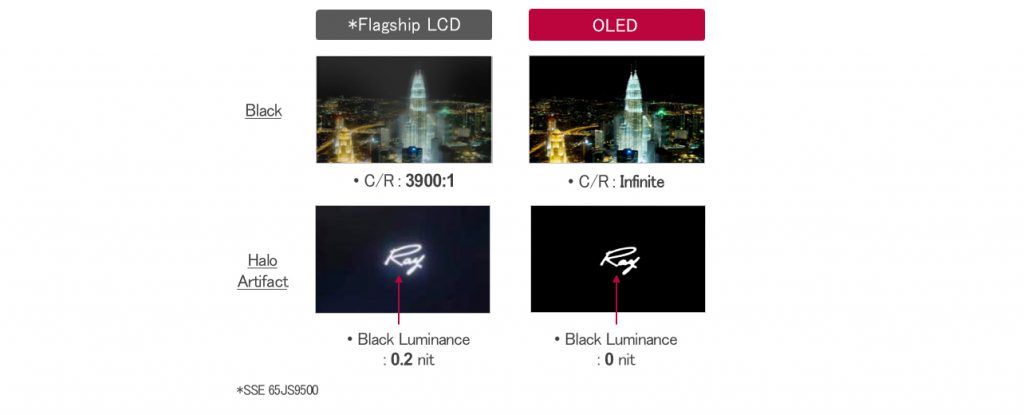 ---
Perfect Color
– OLED provides accurate & stable color reproduction.
– Accurate color expression of the input signal
– Always produces accurate colors for both bright & dark images.

---
Perfect Design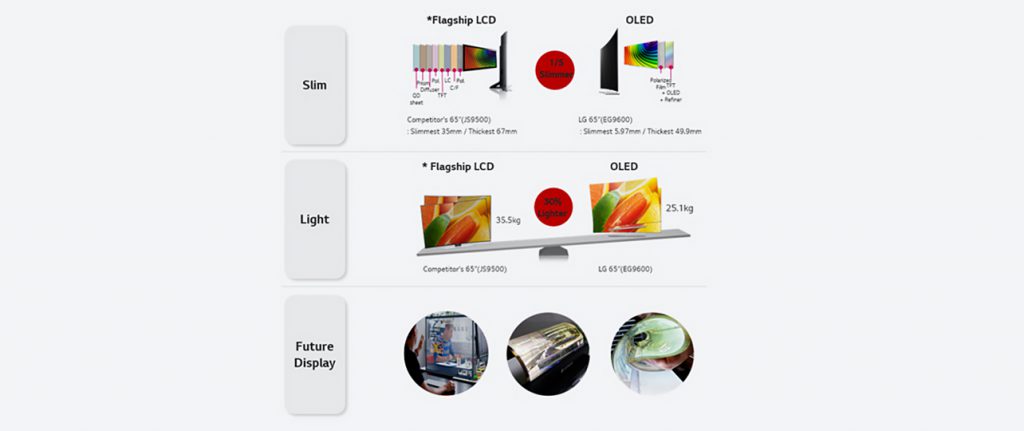 Product Road Map

---
---
You have completed Step 01, Let's move to Step 02.
---