LG Videowall – Image Gap Reduction
1. Value Proposition
Video walls can experience image distortion which is located in boundary of bezel and project unsynchronized images due to the time differences of conventional LCD panels' scanning mechanisms. With new advanced panel scanning technology (Image gap reduction Algorithm), image distortion caused by delays is reduced and a more seamless image is presented.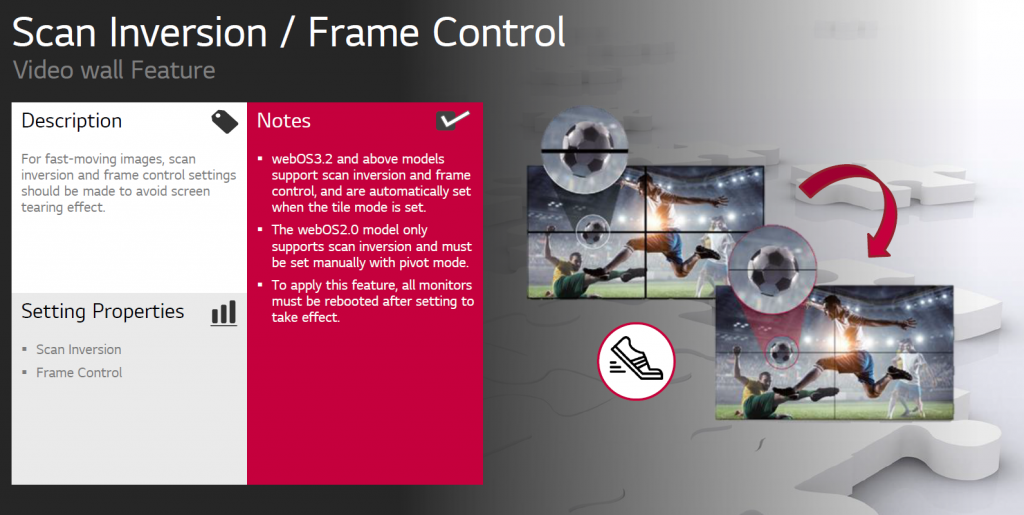 2.a.
Scan Inversion / Frame Control
Scan Inversion : Reverse the scanning direction of the LCD monitor.
Frame Control : Reduce Frames gap between sets.

2.b. RS232 Daisy Chain – Example

3 Scan Inversion / Frame Control Configuration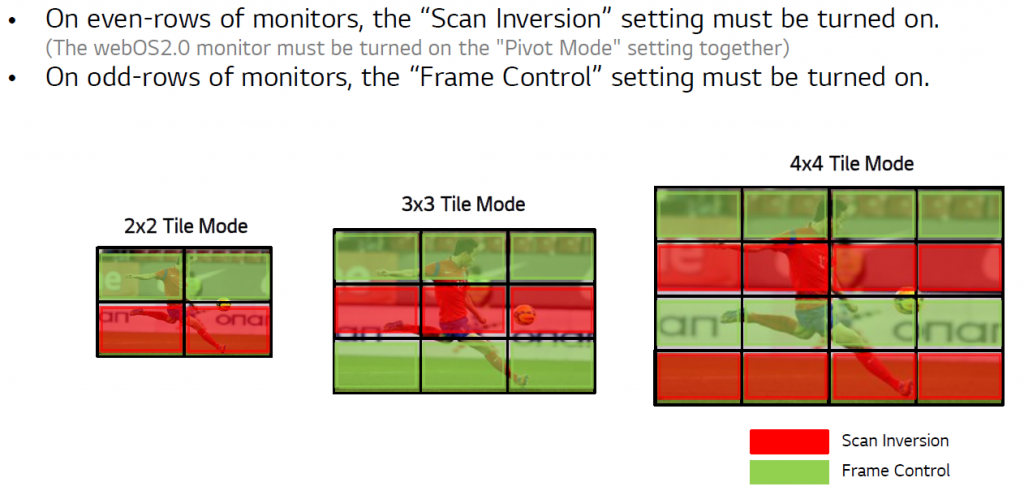 Now, Let's move to LG Calibration Techniques
---