LG Videowall – Manual Calibration
---
1. What is Display Calibration?
Display calibration is the process of using the display's controls to calibrate the on screen image so that it matches the original source content, as its creator designed it. This allows the calibrated display to accurately reproduce the video signals from any source device, be it a digital signage player, cable box, satellite box or Blu-Ray player.
---
2. Why is Display Calibration Necessary?
All monitors display color differently from one another, the display's viewing environment has an impact on what is seen on screen that cannot be accounted for before the display is installed. Achieving unified color characteristics across all displays in your video wall is a real challenge
---
3. Benefits of LG Videowall Calibration
– Color Accuracy
– Display Matching
– Lower Total Cost of Ownership
– Relationship Building and Additional Service Revenue

---
4.Checklist of basic settings – Calibration
Input Label : PC or DTV
Picture Mode : Calibration Mode (Suggestion)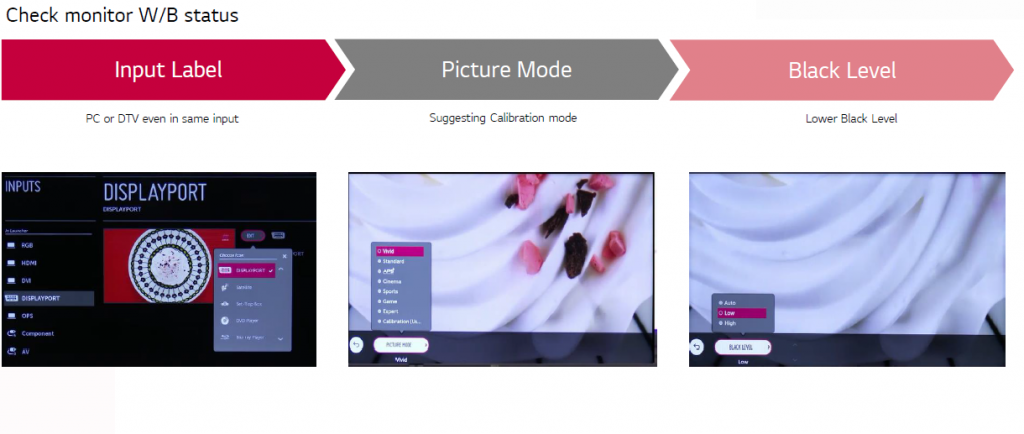 ---
5.a. Manual Calibration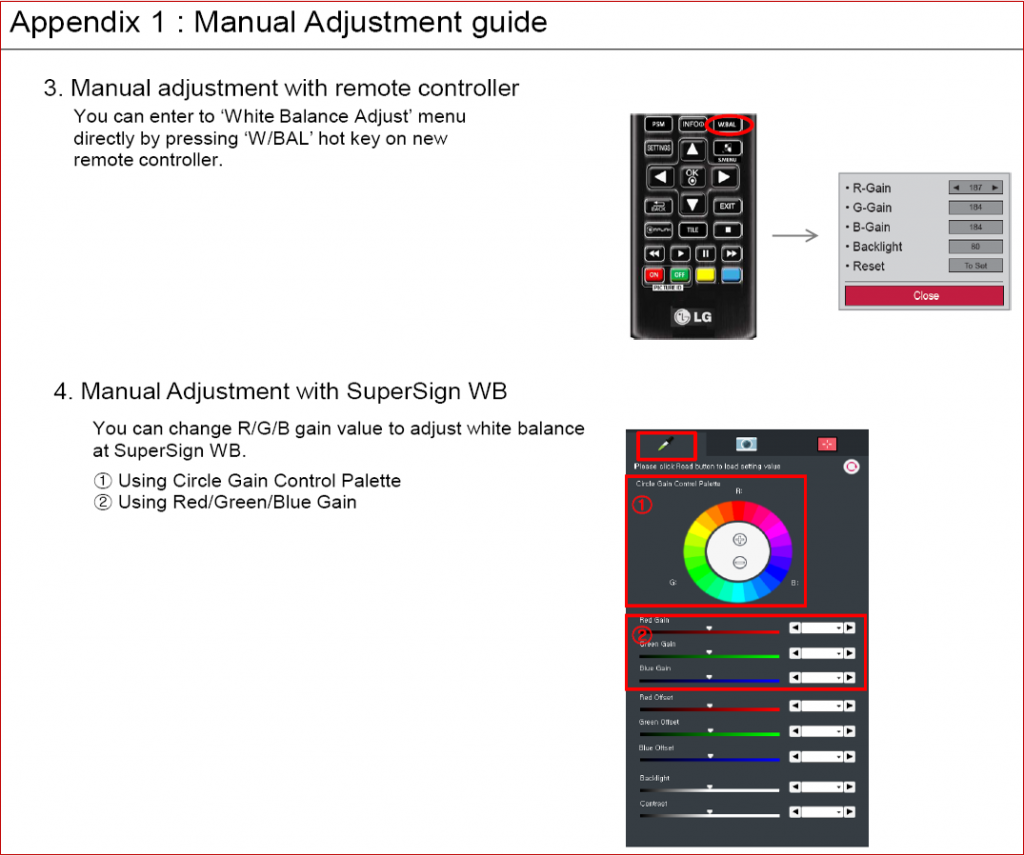 ---
5.b. Manual Calibration – Adjustment Guide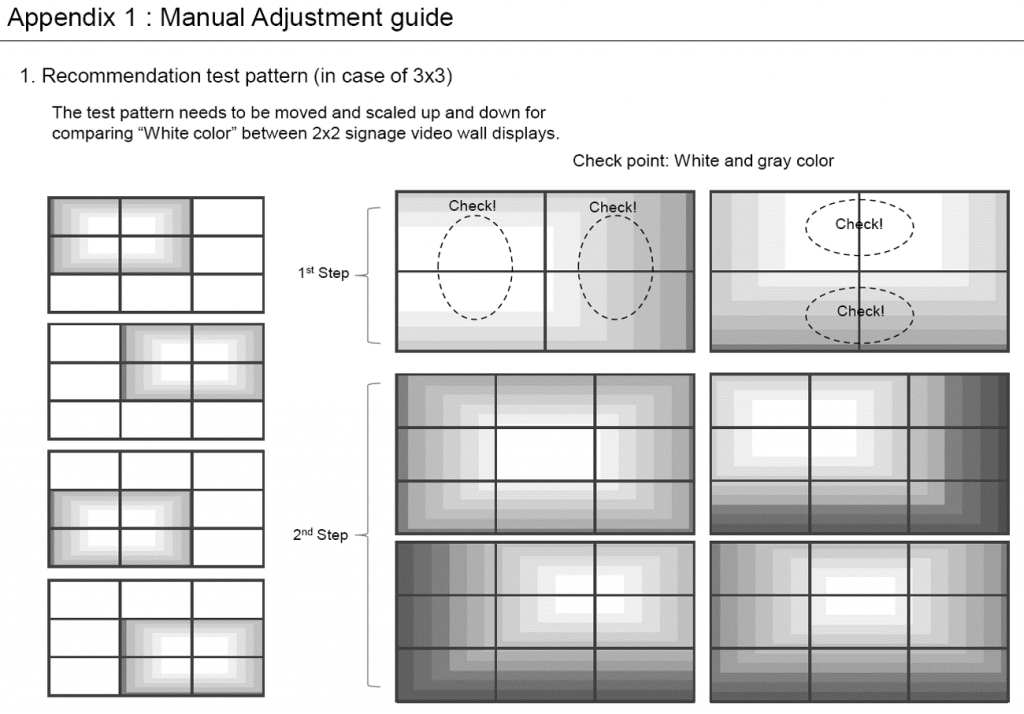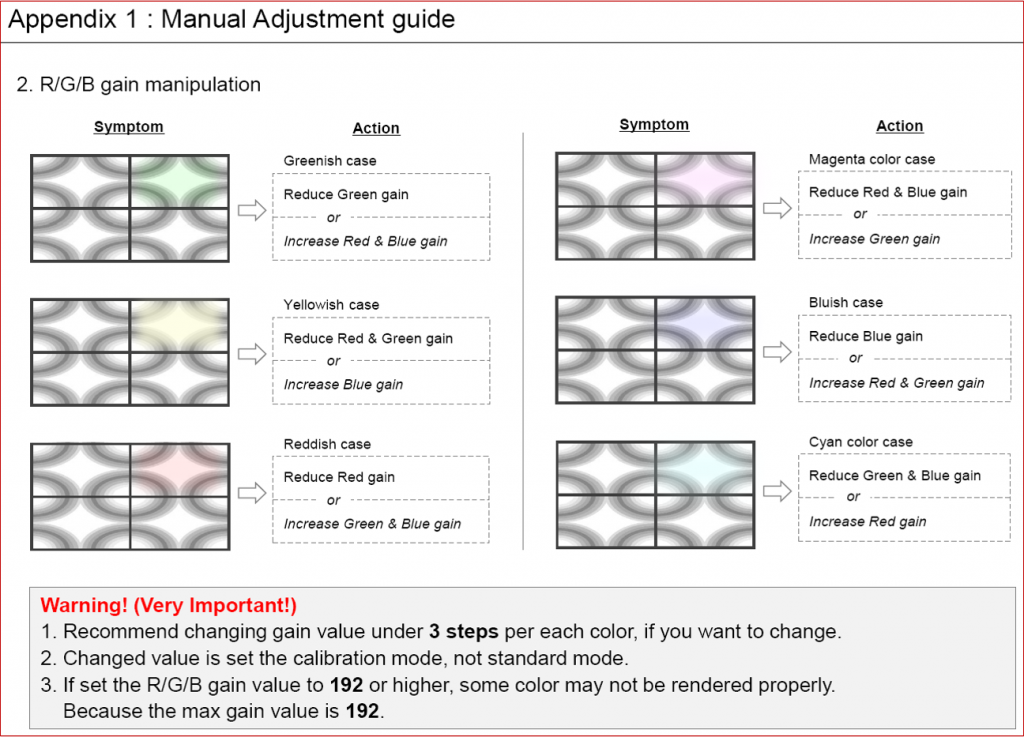 Next, LG Sensor Calibration Techniques
---