Where can LED be applied in the Hospitality Vertical?

What is required of an LED screen in the Hospitality vertical?
Good viewing angles
High image quality
Scalability for small to big rooms
Weather protection for outdoor displays
Light weight and small-footprint cabinets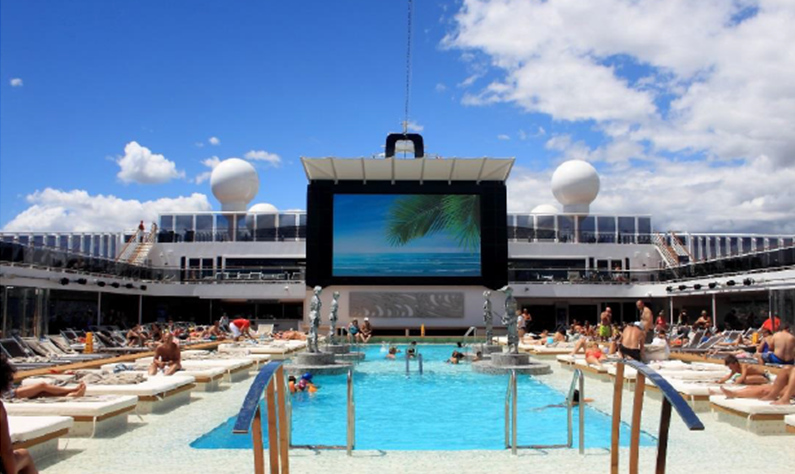 Requirements
Large surface
Weather protection for outdoor uses
Corrosion protection
Moisture isolation
Salt ingress protection
Locking mechanism to prevent loosening of components due to the vibrations created by the waves
Recommended product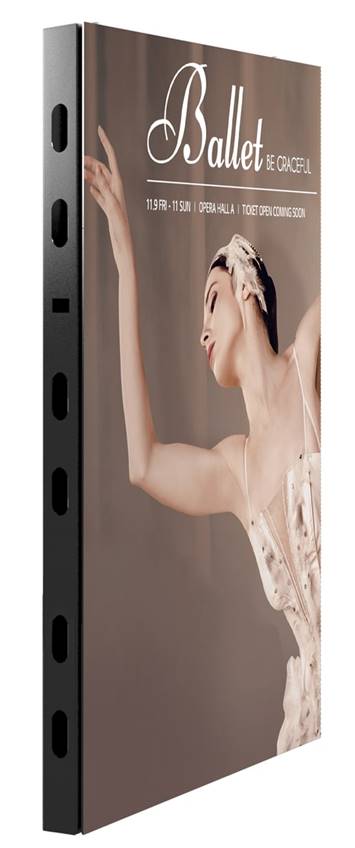 GNEA Series – Marine Grade Cruise LED
Outstanding Image Quality
6,000 cd/m2 (After Calibration)
Superb Original Color Representation
4,000Hz Refresh Rate / 16 Bit Processing
Light and Thin Design
Water and Dust resistant
IP Rated (Front/Rear) IP67
Individual module (Front): IP68
Features
Marine Grade Powder Coating
Conformal Coating
Fluorocarbon Nano Coating
IP68 rated LED Display Modules
LED Display Module Latching System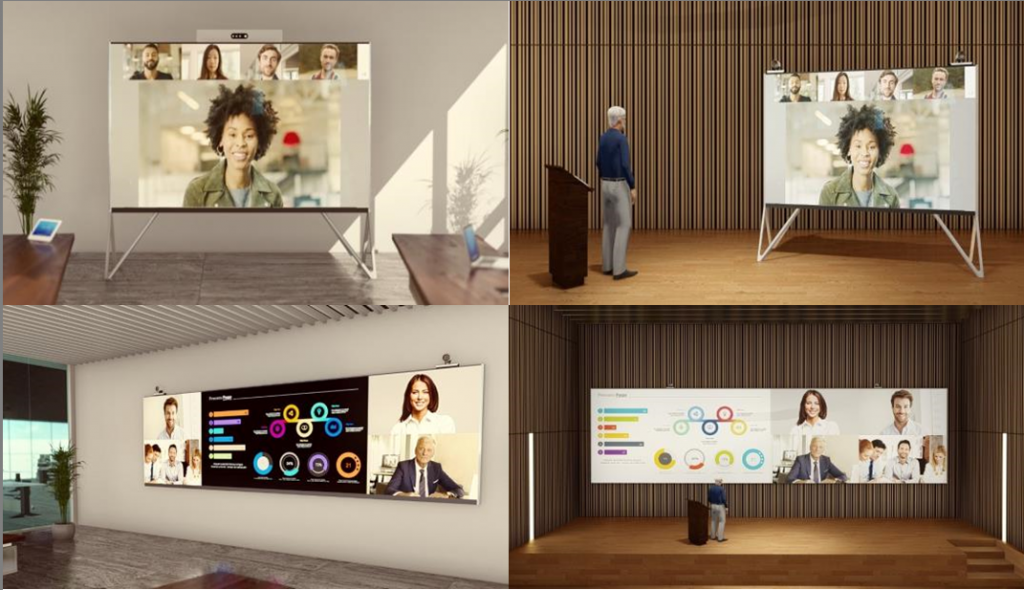 Requirements
Conferenc

e rooms are large meeting places where

big crowds gather. Therefore, larger screens are needed
They will use screens common video materials and presentation, based on 16:9 aspect ratio
Screens need to be compatible with common video conference systems and easy to use
Embedded controller/audio solutions
All-in-one easy to transport screens
Recommended product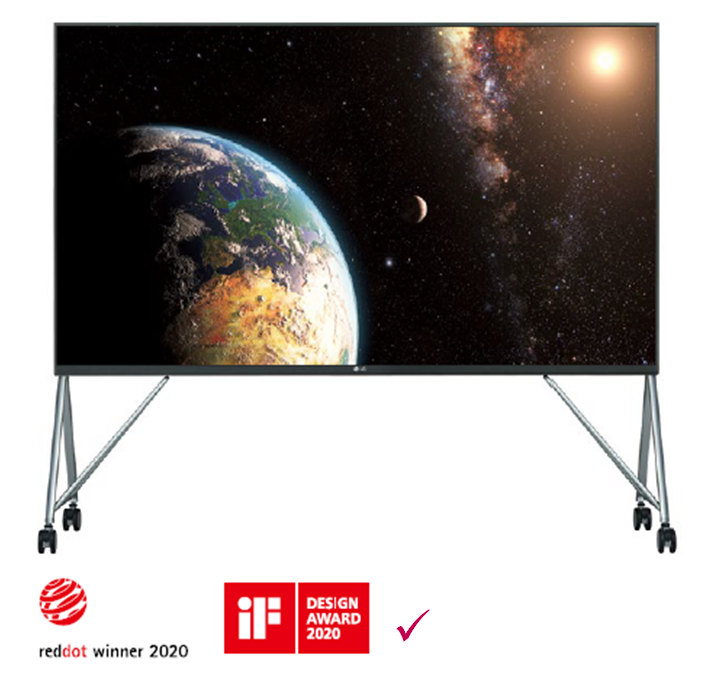 LAAF All-in-one Premium Series
Outstanding Image Quality
500 nit

brightness

5000:1 contrast ratio
Easy Installation & Service
Quick & easy installation
Front and Rear Serviceability
Controller and sound embedded, optional stand
Features
Cisco Video conferencing system certified
reddot design award winner 2020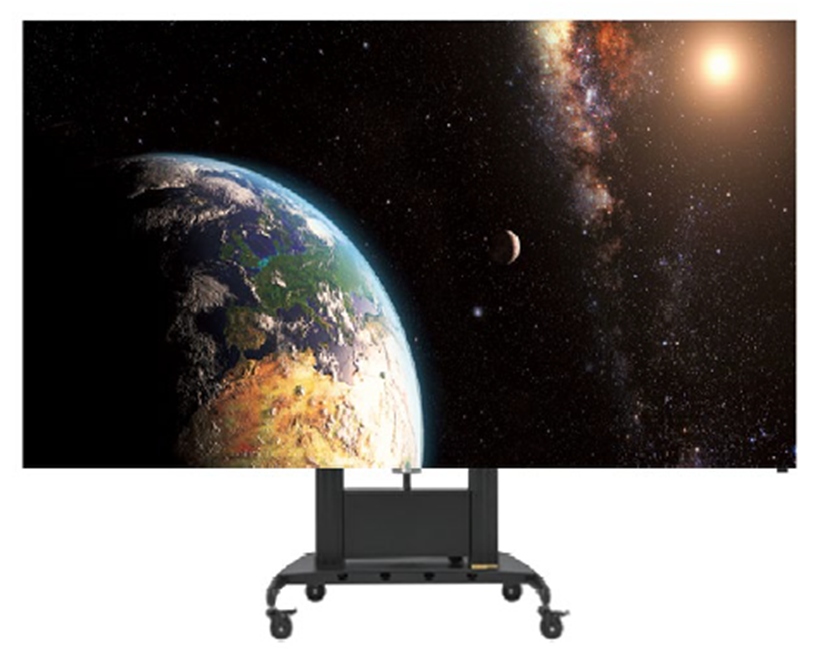 LAEB All-in-one Essential Series
Outstanding Image Quality
800 nit

brightness

3000:1 contrast ratio
Easy and fast installation
Installation in under 1 hour (3 persons)
Includes wall mounting bracket
Light weight (140 kg)
System controller embedded, optional stand
Features
Easy assembly in 3 steps
Audio out port available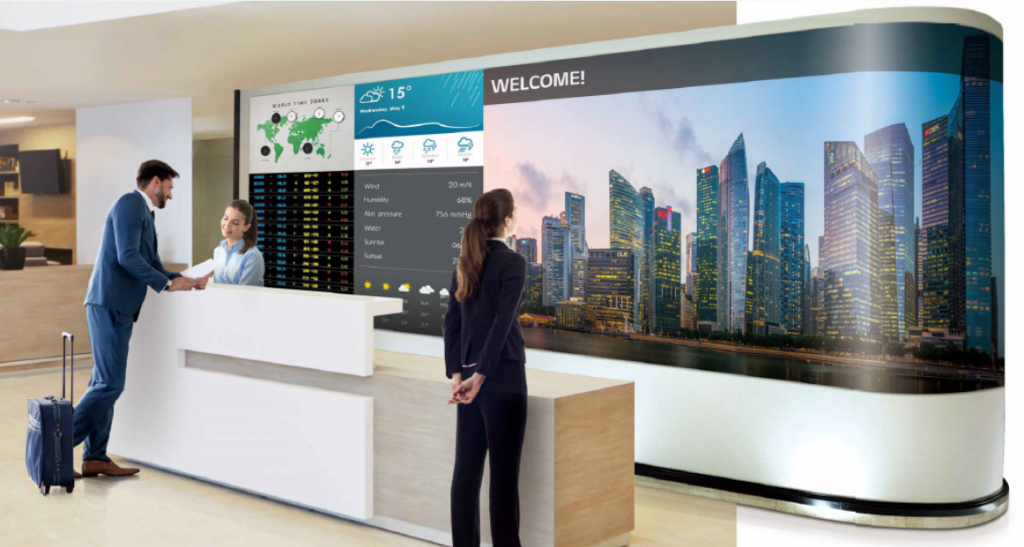 Requirements
While in the premises of the hotel, guests will walk straight to the reception to check in or out.
This is another opportunity for hotels to single themselves out by installing eye catching signage behind the receptionists.
These screens can display news tickers, weather information, bus time tables or touristic scenes around, therefore, fine-pitch LED is recommended.
Recommended product
LAS Fine-pitch series
The LAS fine-pitch series offers a unit case with 16:9 aspect ratio, as well as light-weight cabinet design and front serviceability for easy installation and maintenance.
Cable-less Stackable Design: Stackable unit cases and signal connector enable easy installation.
16:9 Aspect Ratio: With 1 69 aspect ratio, you can enjoy existing content without additional editing.
Easy-handling Lightweight Unit Case: Its lightweight unit cases enable easy installation and prevent damage.
Signal/Power Redundancy: The additional controller and power unit prevents a screen blackout and offers stable power. (Optional)
Front Serviceability: The product offers front access, freeing customers from needing rear access space.
Uniform Picture Quality with Accurate Colors: Our strictly managed production enables us to provide seamless content and vivid colors without distortion.
RoHS Certified Safe Product: With RoHS certified, all LG LED signage models are eco-friendly while not using harmful materials.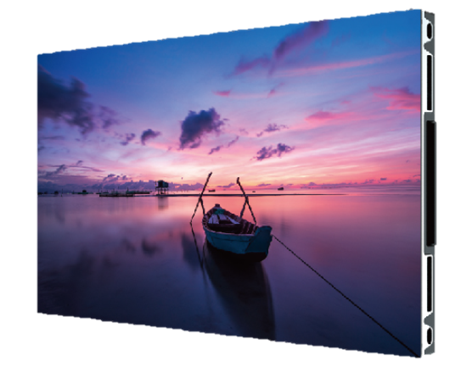 LSCB Series
Ultra Slim Depth: Edge thickness is 29.5mm
Easy Installation & Maintenance: Slim-line floating mounting brackets and front service LED modules
Easy FHD/UHD configuration: 16:9 ratio unit case, so easy to configure
EMC Class B and Fire Protection: EMC Class B and Fire Protection(BS 476 Part7:1997 Class1) certification are under processing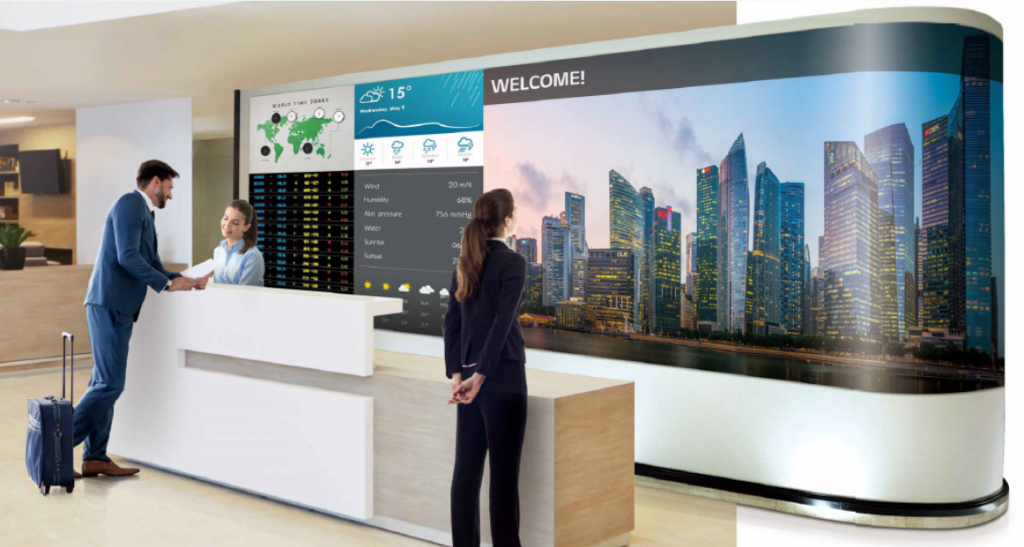 LAPE Series
Curvable modules
Superior picture quality with high refresh rates and 16 bit greyscale
Remote power supplies
Power and data redundancy
Full Supersign integration
WebOS
Convex and concave curvature up to 1000 R
Features
If the reception area has a lot of ambient light or if curvature is required for creative installation: LAPE with 1000 nits can be a good option.
LSCB can be applied or creative corner installations.
For normal lighting and fine pitch from 0,9mm, LASF is a great choice.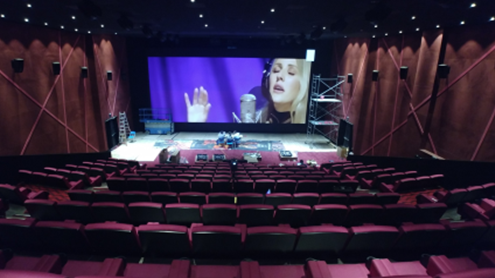 Taking broadcasting outdoors will need products with a wide feature set.
Requirements
For cinema applications, picture quality is the most important factor.
Large screens are needed
Scalability and high resolutions
Recommended product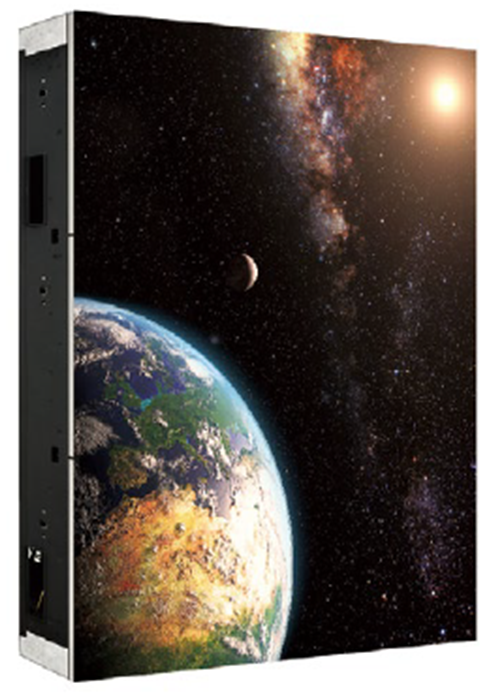 LADF LED Cinema Series
Outstanding Image Quality
Brightness: 48 nit DCI- Compliant
Resolution: 4K DCI-Compliant
Color Space: DCI-P3
Contrast ratio: 4000:1
4K Total size: 14080 x 7200 mm
Features
Deeper Black: Infinite Contrast Ratio in the Dark
Uniformity: No Corner Image Distortion
Vivid Colors: DCI-P3 Color Gamut without Dimming or Washed Out Effect
Longer LED Lifetime: 100000 hours
Space Saving: No dead space of projection
---