Where can LED be applied in the Control Rooms vertical?

What is required of an LED screen in the Control Rooms vertical?
High resolution
Multiple input sources
Robust signal redundancy systems
24/7 reliability
Long operating lifetime
Low heat output
Comprehensive monitoring
Network Operations Centres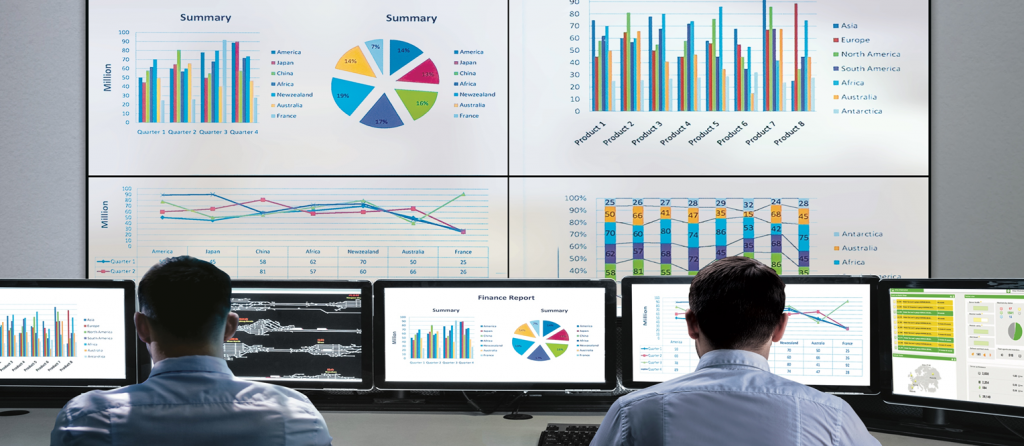 Requirements
In these spaces we are trying to create a high resolution display in as little space as possible.
With smaller spaces we are often dealing with lower ceiling heights as in a standard office.
With LED we would need to find a balance between very small pixel pitch and the available room height.
To maximize the display real estate it is common to utilize a wider format, putting several HD blocks side by side to increase the resolution.
Smaller spaces will need compact and slim display solutions with light weight and simple mounting solutions.
Recommended product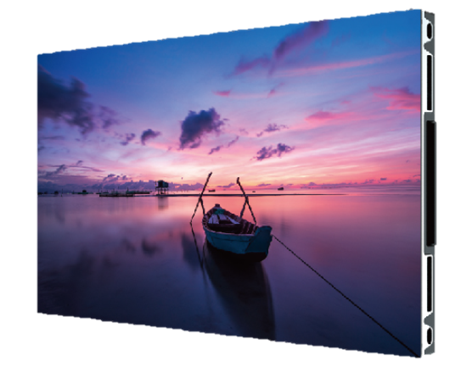 LSCB Series
Ultra Slim Depth: Edge thickness is 29.5mm
Easy Installation & Maintenance: Slim-line floating mounting brackets and front service LED modules
Easy FHD/UHD configuration: 16:9 ratio unit case, so easy to configure
EMC Class B and Fire Protection: EMC Class B and Fire Protection(BS 476 Part7:1997 Class1) certification are under processing
USP
With the LSCB range we can bring a balance of cost against performance.
Using our 1.5mm option we can create HD display blocks that are suitable in size for smaller control rooms.
The LSCB is an ultra slim and light design and with the optional mounting solution is an ideal entry level solution.
The LSCB is also EMC class B rated producing the lowest levels of electromagnetic emissions in a fire resistant design.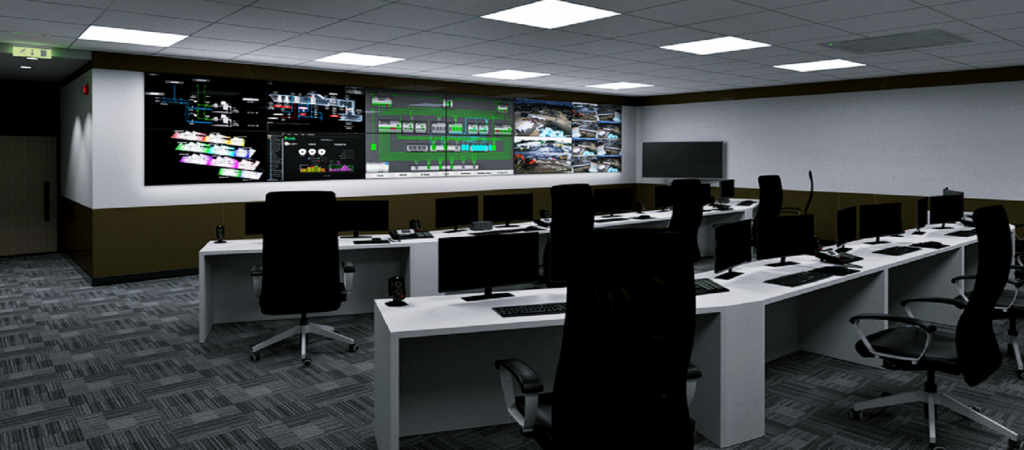 Requirements
Security control rooms are usually larger with the need to display very large numbers of video sources.
The resolution of these sources can be quite low, such as CCTV cameras, but the number of cameras that need to be monitored will be very high.
With the increase in global unrest these control rooms are under pressure to be on and available 24 hours a day.
To get the resolution that is needed to display such a large number of inputs we need a product that can offer the smallest pixel pitches and the ability to simply create standard aspect ratios, but modular enough to be able to maximize the available space.
Recommended product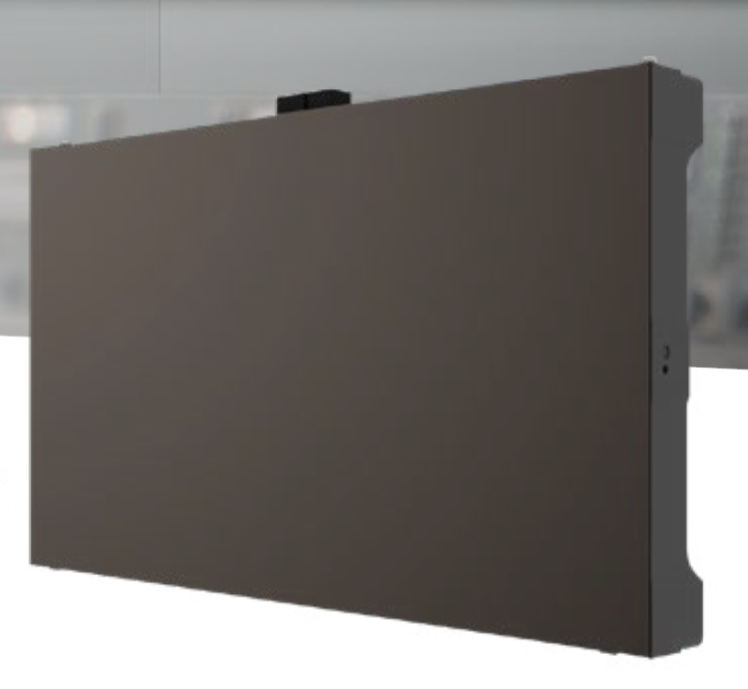 LAS Fine-pitch Series
The LAS Fine-pitch Series offers a unit case with 16:9 aspect ratio, as well as light-weight cabinet design and front serviceability for easy installation and maintenance.
Cable-less Stackable Design: Stackable unit cases and signal connector enable easy installation.
16:9 Aspect Ratio: With 1 69 aspect ratio, you can enjoy existing content without additional editing.
Easy-handling Lightweight Unit Case: Its lightweight unit cases enable easy installation and prevent damage.
Signal/Power Redundancy: The additional controller and power unit prevents a screen blackout and offers stable power. (Optional)
Front Serviceability: The product offers front access, freeing customers from needing rear access space.
Uniform Picture Quality with Accurate Colors: Our stictly managed production enables us to provide seamless content and vivid colors without distortion.
RoHS Certified Safe Product: With RoHS certified, all LG LED signage models are eco-friendly while not using harmful materials.
Features
The LAS range offers all of the features that a mid sized control room requires.With the same high end 16-bit image processing and colour capabilities of the scoreboard cabinets.
The 16:9 cabinets and 0,0 mm and 1.2 mm pixel pitch options make it very simple to create the high resolutions required by control rooms.
With the need for high system availability and reliability, the customer wants to know that the risk of a dead screen has been mitigated.
The feature set of the LAS range offers both signal and power redundancy as an option. This ensures the high availability of the display, reducing the risk of the screen on working right when its needed.
With options for dual signal paths and dual power supplies, the screen can be protected against failure.
The 100 000 hours life span of this product allows for 24 hour operation for over 10 years.
Recommended product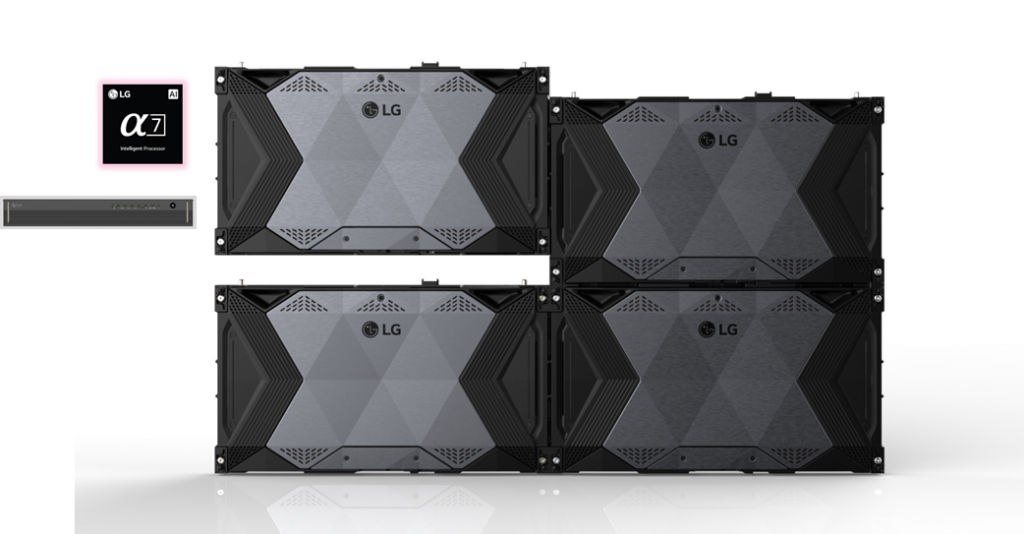 LSAB Micro LED Signage
The LSAB Micro LED Signage marks the breakthrough to next-gen Micro LED technology, with incredible colors, deeper blacks, high-brightness and panel-like screen surface, it provides the best picture quality in every aspect.
Micro LED Technology: Depper black color reproduction coming from self-emitting pixels and black print coating, keeping brightness and color uniformity from any angle through micro LED optimization and elimination of gaps between chips with silicone coating process
16:9 Slim Form-factor
Cable-less Connection:No need for additional signal & power cables between the cabinets resulting in easy installation and tidy finishing on the back
AI-powered Image Processor: The "Alpha 7 Intelligent Processor" applied to the LSAB series recognizes and analyzes the original content, optimizing the clarity and sharpness of the content for itself
webOS 4.1 Features: Compatible with SuperSign CMS for seamless control and content management.
Features
Signal and PSU redundancy ensures the screen remains operational even in case one single controller fails or one PSU inside the cabinet has an error.
The maintenance gets easier and faster with an optional service Signage 365 Care, a cloud service solution provided by LG service. It remotely manages status of LED displays in client workplaces for fault diagnosis and remote-control services.
Power consumption is optimized thanks to common cathode D-IC technology. This technology enables each R/G/B sub-pixel to receive the precise necessary voltage, meaning there is no wasted power and therefore power consumption is lowered.
When the screen is turned off by remote or no signal, main circuit parts insides LED cabinet goes to standby mode, which saves additional power consumption.
Crestron compatibility: The screen can be easily integrated with the control devices in the meeting room.
Cisco compatibility: With Cisco video conference devices, the screen will automatically be set up with the picture settings most suitable for those devices.
With HDR (HDR10, HDR10 Pro) support, content becomes vivid with great visual impact. The wider color spectrum and greater contrast ratio allow viewers to fully enjoy lively content.
Wide viewing angles thanks to Micro LED technology.
Transport and Infrastructure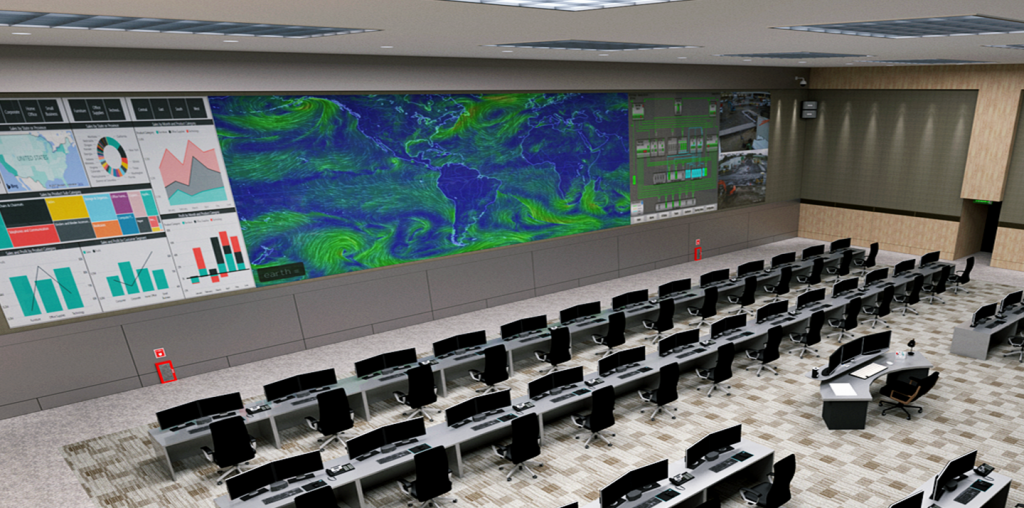 Requirements
In these rooms, very large teams are monitoring national infrastructure networks.
They need to be able to see an entire network at once. To be able to do this the screen will need to be very large, its also very unlikely to be a conventional shape.
The screen will combine an overview of the network or resource usage along with smaller sources showing event based information.
All of the information needs to be legible, so super high resolutions are not always required and slightly larger pixel pitches of 1.5mm – 2.5mm can be used.
These screens as with the other applications need to be very reliable with a full range of backup and redundancy options.
With such large screens, heat management is very important. A system with remote power supplies will help with this.
These rooms usually have very controlled lighting conditions and don't generally need very high brightness product, having configurable max brightness features allows the system to be configured to exactly suit the room with the customer only buying the brightness they need and this will also help reduce the power consumption.
Recommended product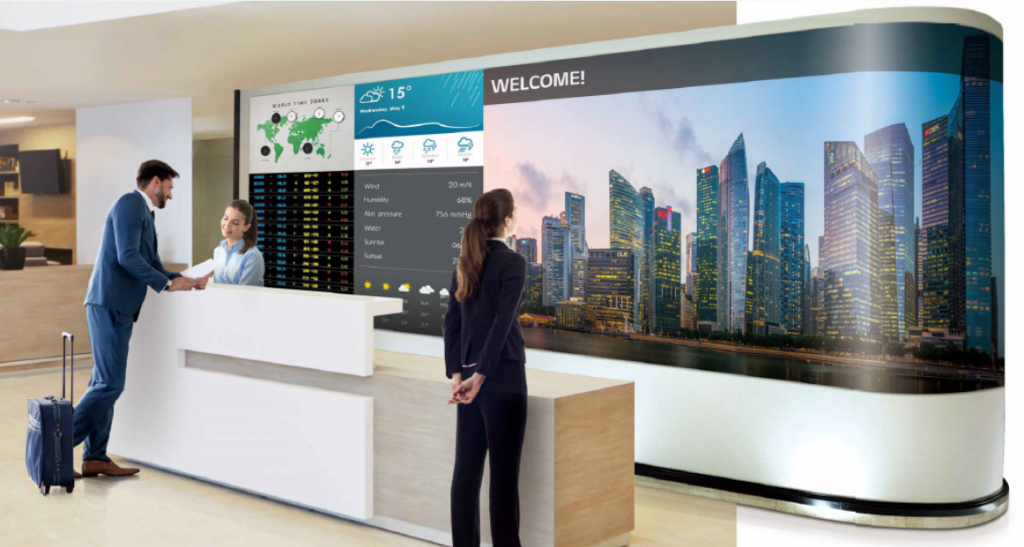 LAPE Series
Curvable modules
Superior picture quality with high refresh rates and 16 bit greyscale
Remote power supplies
Power and data redundancy
Full Supersign integration
WebOS
Convex and concave curvature up to 1000 R
Features
One of the key features we can make use of in this application is the LAPE's remote power supplies.
The power supplies for the LAPE can be rack mounted up to 60m away from the display, allowing them to be located in a server room where the heat can be controlled.
Taking the hot elements away from the display keeps the control room from over heating, and also keeps the display cool.
This will help to protect the display and increase the reliability.
The number of power supplies can be customized to allow us to specify the maximum brightness that the system will run at.
We can choose from 300nits up to the maximum 1000nits. Lowering the brightness, lowers the power consumption and the heat produced.
The system offers full power redundancy, with each power unit having 1 spare power supply, allowing seamless switch-over on failure and hot swap with the replacement supply.
We can run redundant controllers to cover against signal failure.
The system is fully compatible with our Care 365 package, allowing all aspects of the display performance to be monitored, This allows for maintenance to be planned and the customer to have confidence in the system.
We have options at 1.5mm, 2.0mm and 2.5mm so we can easily create blocks of FHD at various widths to fit the customers need.
As the product is fully modular we can adapt the screen size and resolution to match exactly what is required.
There is a long dwell time for the spectators on the approach to the stadium, in this example you can see that the facia on the bridge and also the banners lining the pedestrian walkway were considered for LED signage.
---