---
USP#1 : Optimum Cable-less Design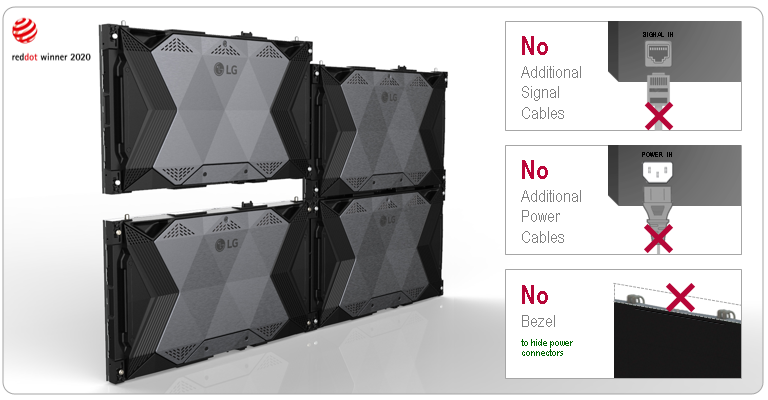 ---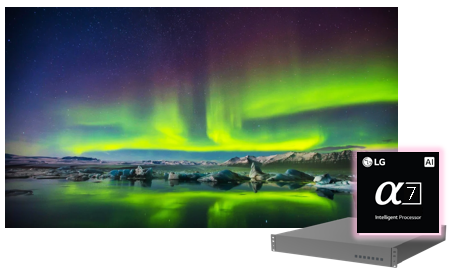 "AI" powered image processor adopted from LG's TV technology recognizes the quality of the original content
and optimizes the clarity and sharpness.

Content analysis >> Content Quality Recognition >> Optimized Image Processing
---
Energy Saving

Power consumption is optimized thanks to common cathode D-IC technology. This technology enables each R/G/B sub-pixel to receive the precise necessary voltage, meaning there is no wasted power and therefore power consumption is lowered.
Standby Mode

When the screen is turned off by remote or no signal, main circuit parts insides LED cabinet goes to standby mode, which saves additional power consumption.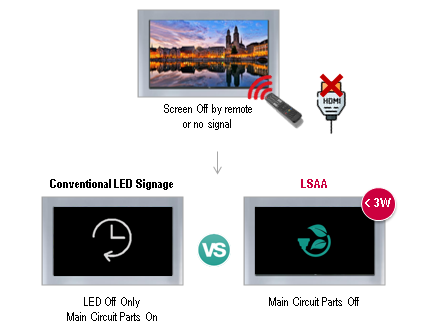 ---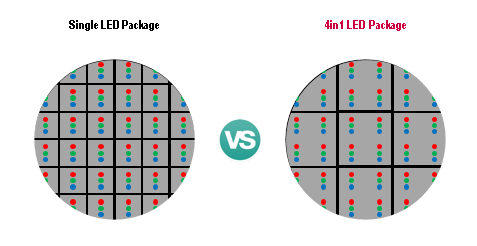 Robust 4 in 1 LED package

By adopting 4in1 LED package which 4 pixels are combined and integrated into one single LED package, LG BLOC offers better protection of LED module. This means it is more durable than conventional LED displays even to human touch.
Safer EMC class B

The product complies with 'EMC* Class B', which ensures lower electromagnetic wave emission, fostering a more pleasant and safe environment near other electronic equipment. As a world class TV manufacturer, LG provides LED displays that are also "as safe", suitable for close quarters such as homes, offices, airports, etc.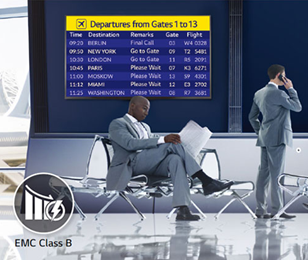 ---

---