---
Data Connection
The Data is connected using the RJ45 connectors inside the cabinets.
There are 2 connectors inside the cabinet for vertical connections and 1 connector on the side of the cabinet for horizontal connections
Horizontal Connection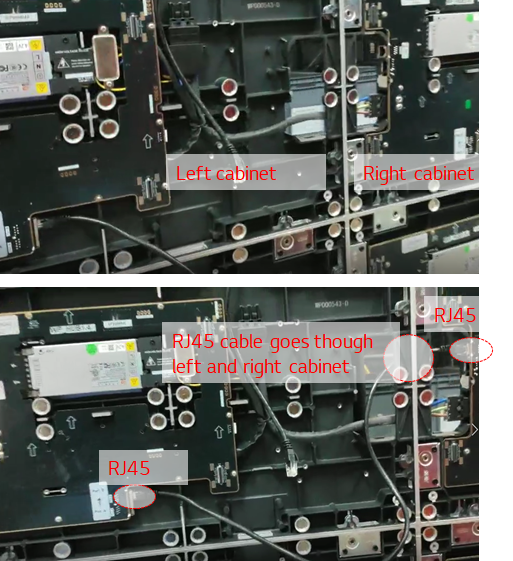 Vertical Connection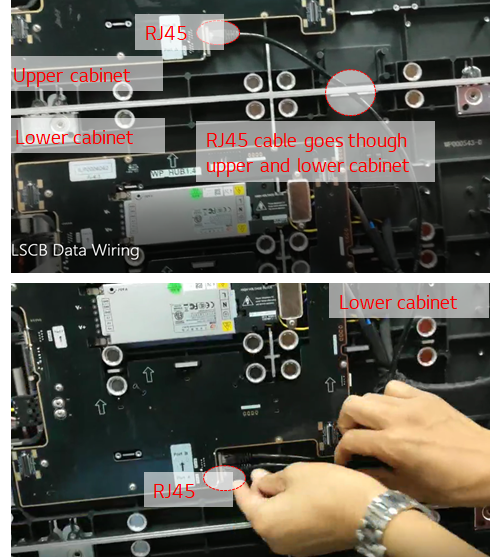 ---
Power Connection
The power is connected using WAGO connectors.
There is an internal cable that can be routed to connect vertically or horizontally between cabinets.
The power start cable can be routed in from the bottom or by removing the plastic covers it can be routed in from the back.
Horizontal Connection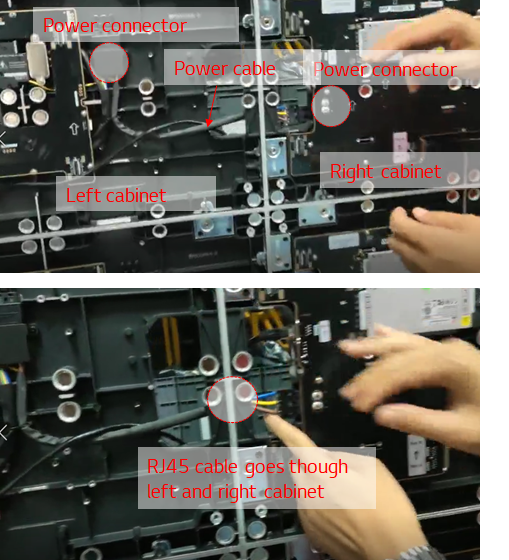 Vertical Connection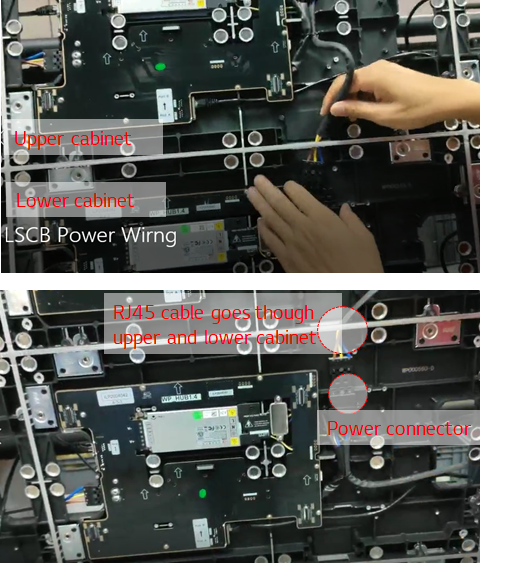 ---
Cabling Variation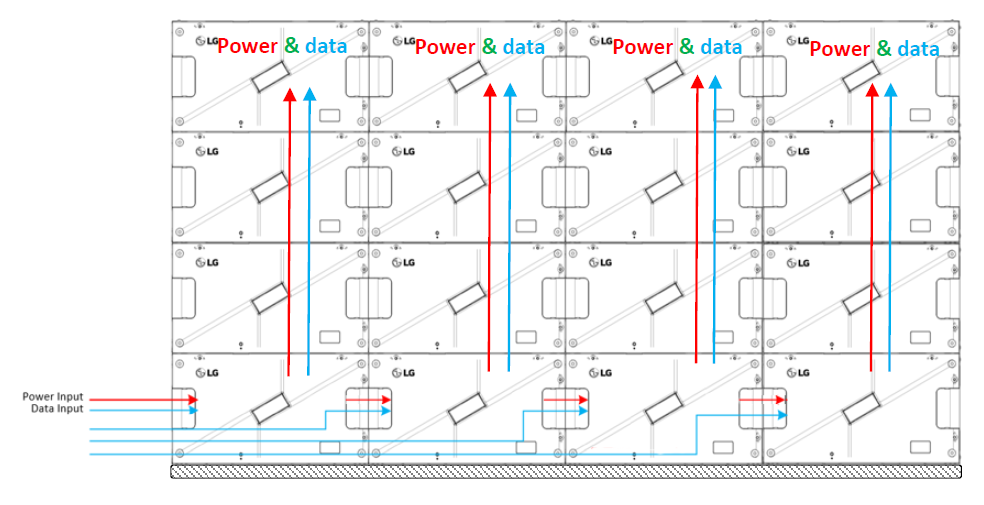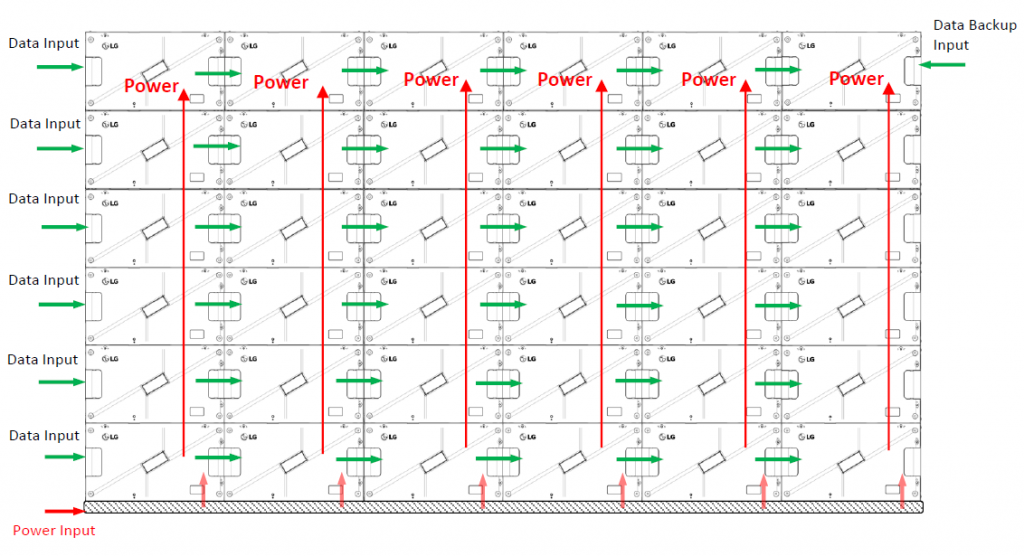 ---
Main Power Cable from Source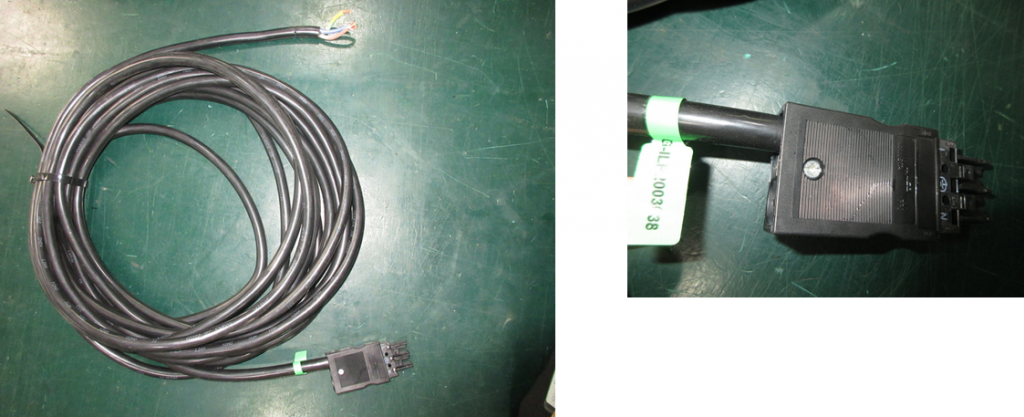 Connector name(type)
Connector name(type)
Wire(Name/Current spec)
Thickness
[sqmm]
Cable length[m]
A
B
C
Opened
WAGO 770-203
see attachment
2.5
2.5
It probably is possible if a customer wants to extend it.
Remove from the cable → extend the cable with a customer's
→Refit the connector
---
Main Data Cable from System Controller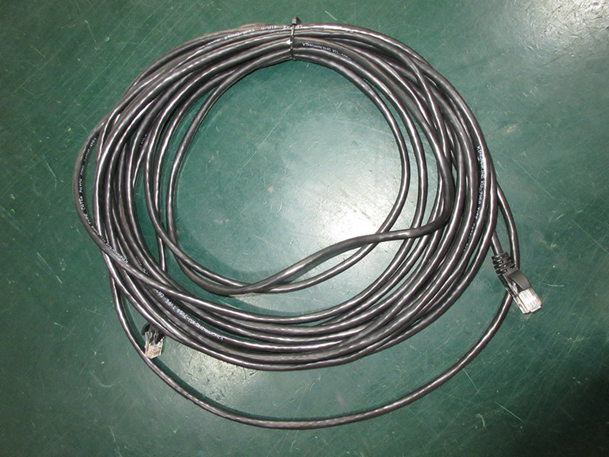 | | | | |
| --- | --- | --- | --- |
| onnector name(type) | Connector name(type) | Wire(Name/Cat5?) | Cable length[m] |
| A | B | C | |
| RJ45 | RJ45 | CAT5e | 10m |
---
---
Let's move to LDM attachment