Cabinet Installation – LSCB
---
Step#0 : Preparatory work
please find the data and power connection drawings.
please notice our cabinet need be install in a fixed order which shows in pic
Each cabinet have a label on the cabinet`s HUB, like pic B.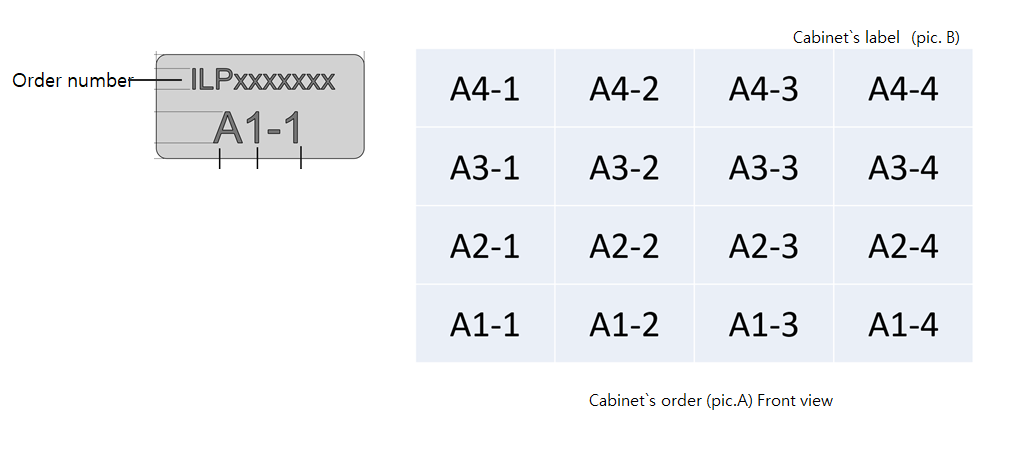 ---
Step#1 Mounting Concept
Fit the 4 x mounting screws into the threaded holes in the rear of each cabinet. These screws interface with the key slots in the mounting bars.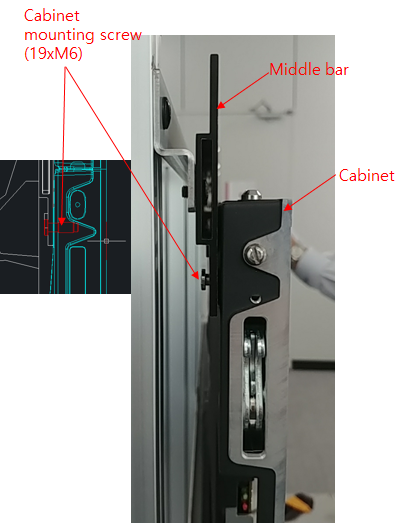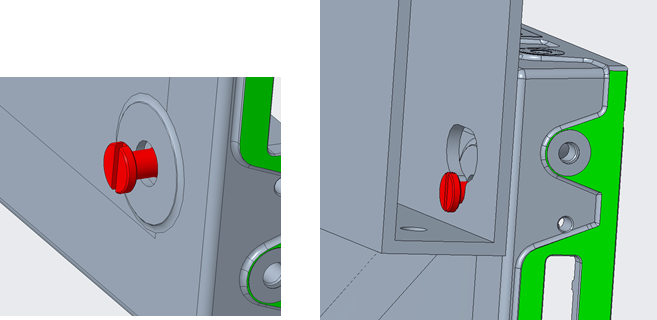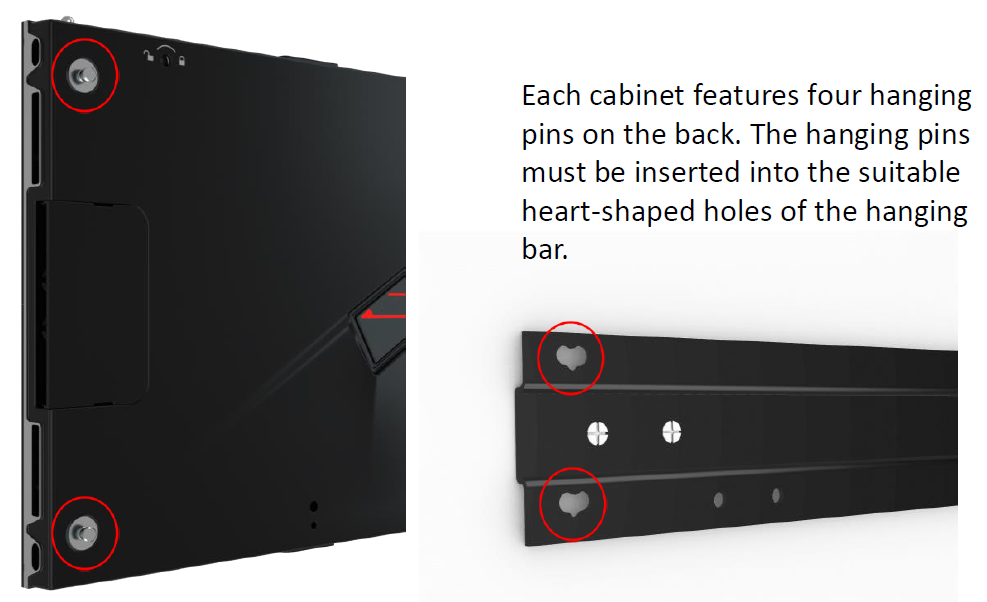 ---
Step#2 Align horizontal cabinets
Alignment plate tool is used to lock 2 cabinets together from below. The tools should be removed after the cabinets have been locked together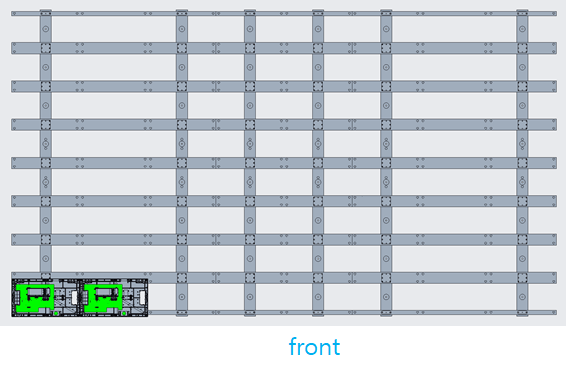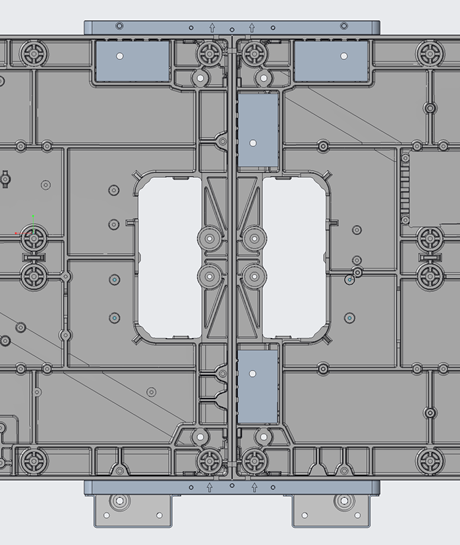 ---
Step#3 Lock horizontal cabinets
Front mounted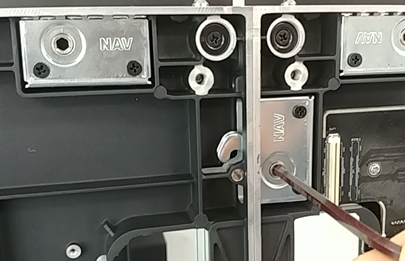 Back mounted

---
Step#4 Align Vertical cabinets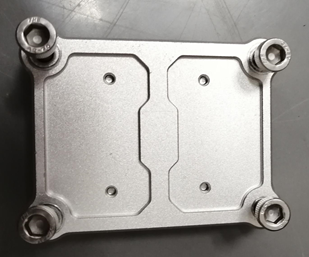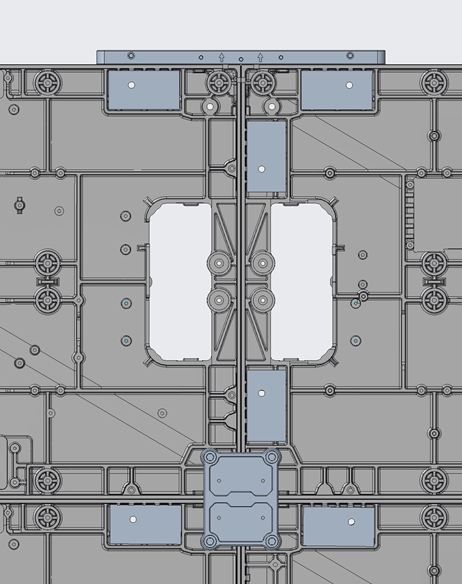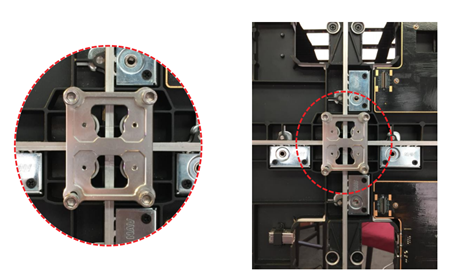 ---
Step#5 Lock Vertical cabinets
Front mounted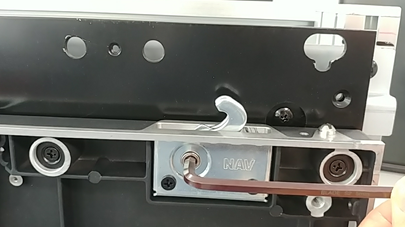 Back mounted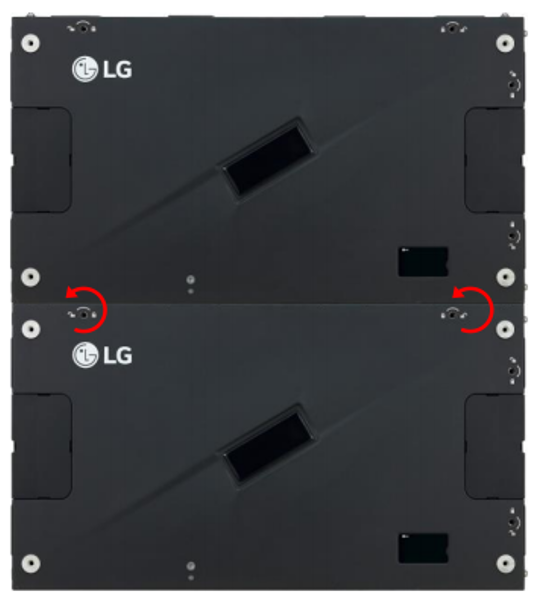 ---
---