---
Inspection
1. Packing List

Check the supplied items against the packing list.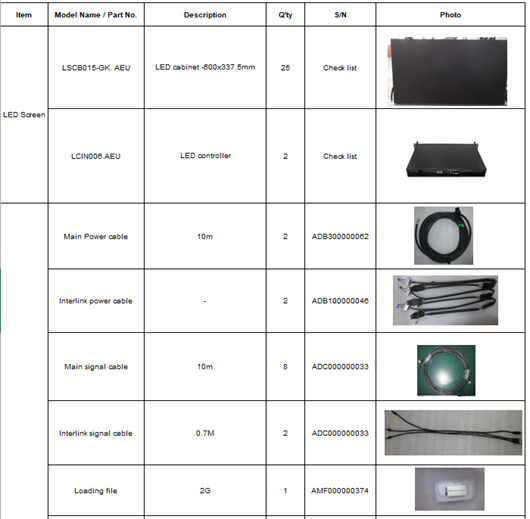 2. Cabinet test.

Visually inspect the cabinet for shipping damage.
Power up cabinets and operate the self test function, check for pixel defects on white, red, green, blue patterns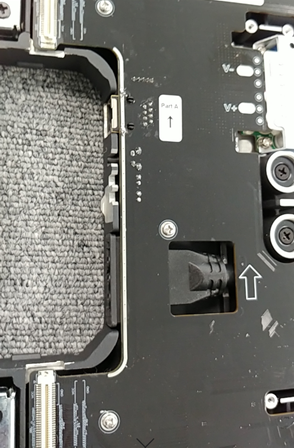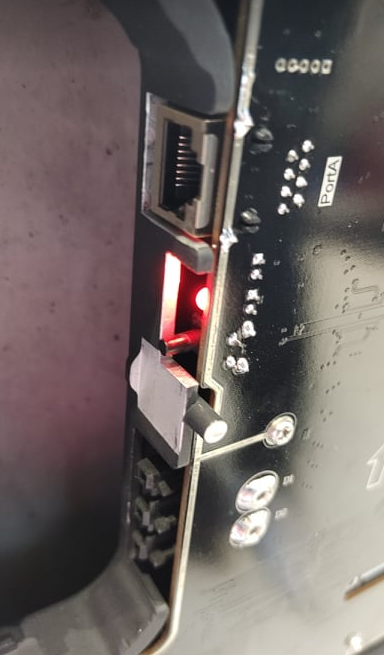 ---
Wall Mount Bracket Installation
The horizontal hanging bars are aligned using the vertical mounting bars. Fit the mounting bars to the hanging bars and position the structure on the wall. Check with a spirit level. Fix the horizontal bars in place with appropriate screws and then remove the mounting bars.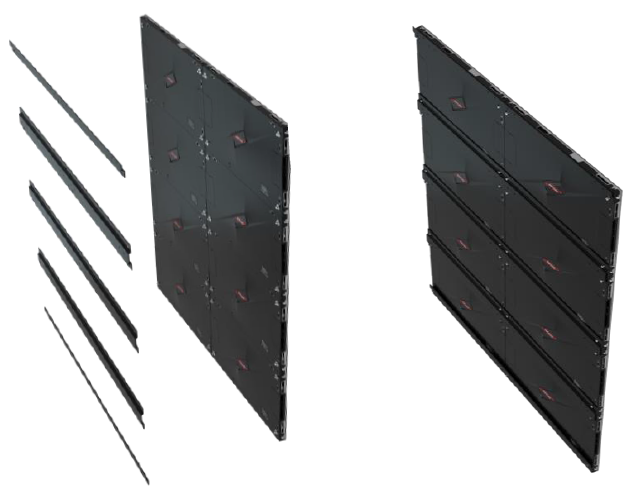 ---
Combination of Wall Mount Bracket
Top bar combination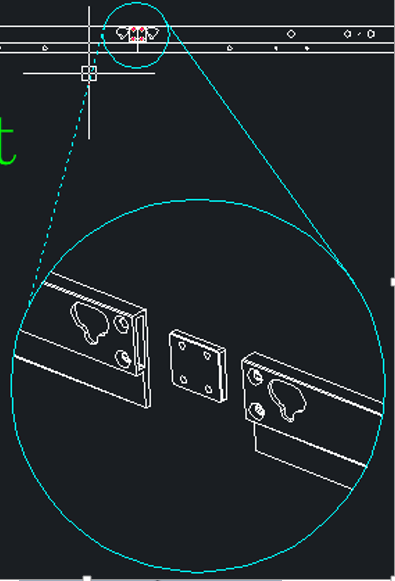 Middle bar combination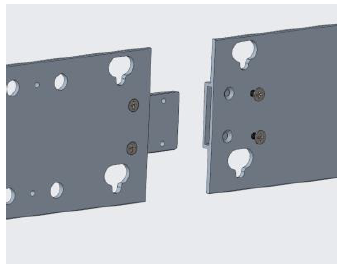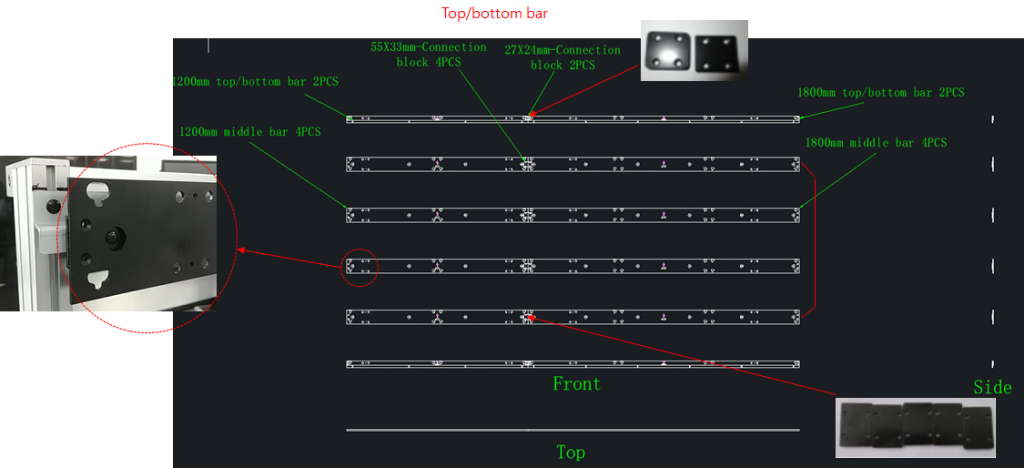 ---
Let's move to Cabinet Installation